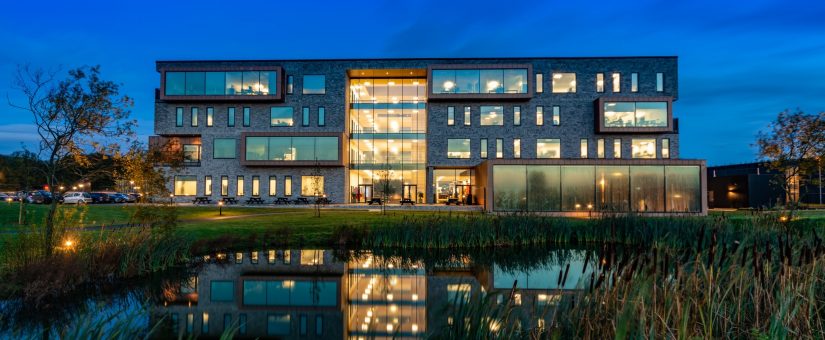 Our headoffice is a place of vibrant activity. Here you will find different companies from different  sectors.
The office building was build for our holding company, but primarily for the companies edgemo and Panzerglass. These are growing businesses and we wanted to give them as good conditions as we could.
The building is approx 4500 sq.m. + 600 sq.m. basement.
It is an ecofriendly house with solarpanels and geothermal heat.
To one side of the building there is a view of a small lake, grass and fruittrees, but it is inside that we create ideas.
Today the following companies are located in the building:
Juhl Bach Holding
edgemo
Panzer Glass
pondTwelve
The Event Brewery
Delta Capital
Meyers
Posted by jbwebmaster
On 31. juli 2019